What is IDX (or Internet Data Exchange)? IDX is a solution that enables members of a multiple listing service (MLS) to integrate real estate listings from the MLS database into their own websites.
Whether the stakeholder is an agent or a customer, both are in a win-win situation when it comes to IDX. Agents and brokers can share the most relevant and popular listings in their markets on their websites to attract prospective buyers. Buyers get the detailed information of their requirement with complete trust in the accuracy of the data.
With IDX, you don't have to sort through thousands of properties to show the best list to your prospects. Using IDX, we will help you publish a comprehensive list of properties across the land. So that your customer living in Calgary, can search for a house in Toronto.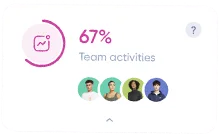 How is IDX different from Zolo and Rew?
Agents using different listing sources often face issues of the property not being updated on website , once it is sold or delisted. Hence, the data is mostly not updated. IDX overcomes this problem of not getting the relevant information due to not being updated. IDX is highly useful as the data on your website coming from the IDX feed is updated every few hours automatically. So when your website is showing listings using IDX, you can be assured that it is up-to-date
How does IDX work?
you'll need to be a member of the MLS (Multiple Listing Services) associations, who share brokerage, compensation and appraisal data on the MLS. It requires a few signatures, permission from the board, and an agreement to the IDX conditions.
Add IDX Plugin
Install an IDX plugin to show data on your website. It practically doesn't require any maintenance. All you have to do is upload your own properties which you were going to do any way.
Leads Come Through
You don't need to do anything else. You can also hire us our SEO department to check how good your listings are according to SEO standards to maximize traffic on your website.
Pace Of Change Is Power Law In Financial Services
Sed ut perspiciatis unde omnis iste natus error voluptate accusantium doloremque laudantium, totam rem aperiam eaque ipsa quae abillo inventore.
best SEO services for you